Welcome to the new esm-jmc.com website
After the publication in 1990 of my conventional descriptive textbook in English entitled:
Polymeric Materials and Processing - Plastics, Elastomers and Composites
I turned to the development of educational softwares.
A first version of a "Computer-Based Training" descriptive software in English and in French was first developed and distributed in the early 1990's, followed by a new version referred to as "PMP-Software-2" in English, French and Spanish in the mid 1990's. They were supplemented by a companion illustrative software referred to as "PMP-Photo" and three companion translation softwares referred to as "PMP-Figures&Translator". PMP-F&T (EFGS) for English-French-German-Spanish, PMP-F&T (EDFG) for English-Dutch-French-German and PMP-F&T (EIPS) for English-Italian-Portuguese-Spanish.
Instead of completing, as planned, a second conventional analytical textbook tentatively entitled "Polymeric Materials and Processing - Scientific and Engineering Principles", I then developed the analytical software entitled "Polymer Engineering and Science - Software" ("PES-Software") with the companion illustrative software "PES-Photo".
The above textbook and softwares were acquired, over the years, by numerous Educational Institutions, worldwide.
In the mid-2000's, I gradually re-oriented my life towards non-professional activities.
The above textbook has long been out of print and at the same time computer operating systems have evolved (Windows 95, XP, 7, 10), making it now impossible to run the above softwares on systems above Windows 7-32bits.
My long-time Webmaster Benoit Gregoire and I have discussed the situation and we have made the following decisions:
We have made a E-Book version of the above PMP-Textbook and, via an emulation of Windows 95 (Virtual Machine), all of the above softwares accessible through current operating systems.
The procedure for acquiring the above educational material, free of charge, will require the identification of the Educator and the associated Educational Institution through our Website (download request). We will retain all rights (copyright) for the above educational material.
---

Author

The author Jean-Michel Charrier received his early higher education in France at the Ecole Nationale Superieure d'Ingenieurs Arts et Metiers (Lille-Paris, 1961-1965).
He obtained his M.Eng. and Ph.D. in the USA at the University of Akron - Institute of Polymer Science (Akron-Ohio, 1965-1968).
He joined the teaching staff of the Department of Chemical Engineering of McGill University in Montreal, Quebec, Canada in 1969 from which he retired in 2001.
Over thirty years he taught numerous short courses on Plastics, Elastomers and Composites for professional organisations such as SPE and SAE in Canada, the USA and various other countries.

Webmaster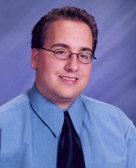 Webmaster Benoit Gregoire received his B.Eng. from the Department of Chemical Engineering of McGill University in 2002. In parallel with his work as an Engineer/Administrator in a medium-size, plastics-intensive, company, he keeps abreast of computer hardware and software developments and is currently enrolled in a MBA program. He is also involved in various associations and volunteers his time to help further industry-specific goals.
He has been involved at various stages of development of the above polymer softwares, and in the creation of the virtual machine capable of running those softwares on current computers.